Enabling the connection between
the need and the solution
The Oceania Cyber Security Centre's (OCSC) vision is to advance cyber security education and research. Its mission is to work at the forefront of research to strengthen cyber security capacity and maturity, and to build contextualised digital resilience in Australia and in the wider Indo-Pacific region.
The OCSC was established in 2016 between eight Victorian Universities and the State Government of Victoria
OCSC's university members and the 120+ specialist cyber security researchers within them, provide the OCSC with access to Victoria's brightest talent. This talent is the cornerstone of the OCSC and provides the know-how needed to attain the desired impact on the national and international cyber security capacity building projects the OCSC works on.
At the invitation of governments, we conduct multi-stakeholder national cybersecurity capacity assessments using the University of Oxford's Cybersecurity Capacity Maturity Model for Nations (CMM). These assessments help partner nations understand where they stand now on the cybersecurity maturity journey and identify their own priorities for next steps, while providing specific recommendations for national policies, strategies, and activities to strengthen capacity and resilience.
The OCSC continues to work with partner nations and the international cyber security capacity building community on research and capacity building projects that meet the identified needs and requests of partner nations, toward a safer and more secure digital environment for all.
The cornerstone for strong foundations
Established to encourage and facilitate research and other activities focused on identifying and solving key cyber security issues in Australia and abroad, the OCSC possesses a network of rich and diverse expertise covering all dimensions of cyber security.
This network enables the OCSC to rapidly deploy experts on projects as they arise, while ensuring the highest quality for every piece of work conducted.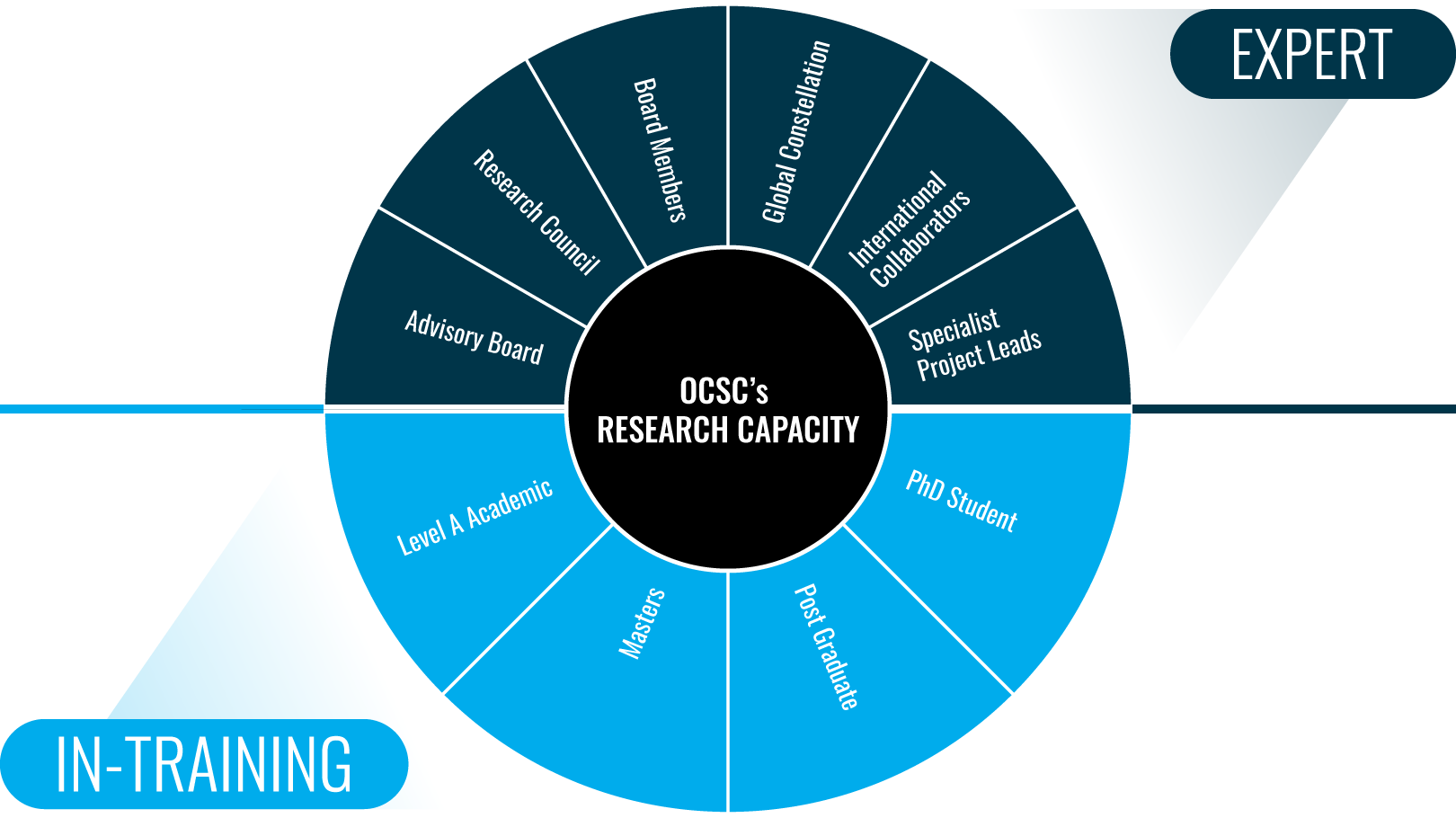 Advancing Australia's cyber security education and skills
Through its internships and casual work opportunities, the OCSC provides Australia's future cyber security leaders and workers with training opportunities that both nurture and grow individual talent, skills, and confidence, and add to the cyber security capacity talent pool of Australia.
With an ambition to work with partner nations and the international community on identified cyber security capacity gaps, this hands-on project-based training led by OCSC's senior experts not only provides students with national and regional working exposure, but it also allows the centre to scale to demand.
The OCSC business model for training is a capacity building pathway that favours all parties involved.