2020 GLOBAL
CYBERSECURITY CAPACITY BUILDING CONFERENCE
National Approaches
to Regional Engagement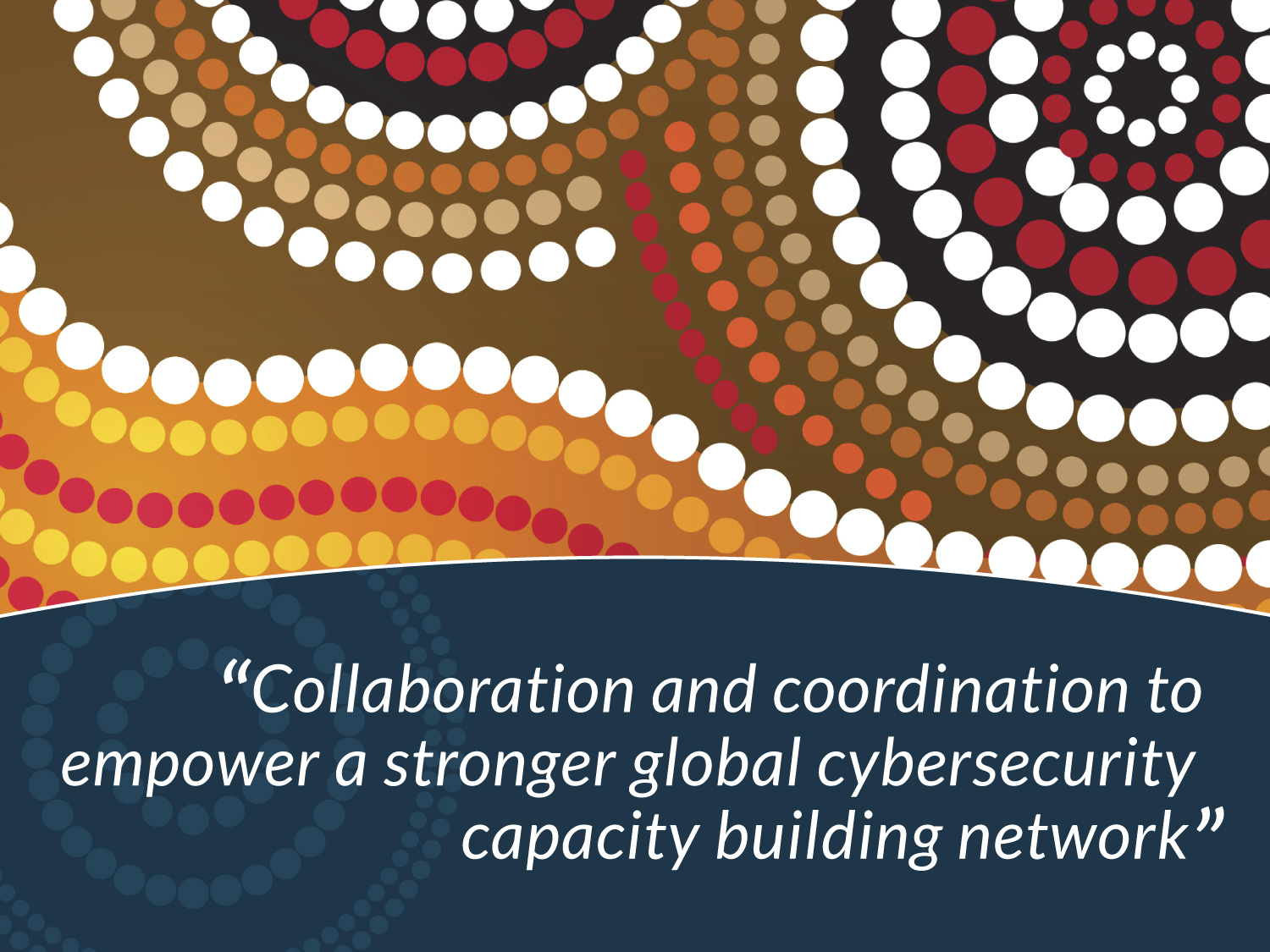 Coffee and Registration
Arthur Streeton Auditorium Sofitel Event Promenade
Welcome to Country
Wurundjeri Woi Wurrung Cultural Heritage Aboriginal Corporation
Conference Introduction and Welcome
Cameron Boardman, Chairman Oceania Cyber Security Centre
Keynote Presentation – An Introduction to the GFCE Foundation Board

Mr Chris Painter, President of the Global Forum on Cyber Expertise Foundation (GFCE)
Lessons learned from implementing the CMM
The Cybersecurity Capacity Maturity Model for Nations (CMM) has now been deployed to over 70 countries globally. As part of continuous improvement of the model, details related to the importance of protection of personal information online, the existence of effective mechanisms for users to report cybercrime, and the presence of both educational and professional training frameworks have been incorporated. But what else has been learned from deploying the model? This session will digest the data and present findings on how the model is adapting to respond to trends and developments in the cybersecurity capacity landscapes.
Professor Michael Goldsmith, Director Global Cyber Security Capacity Centre and Senior Research Fellow at the Department of Computer Science, University of Oxford
Associate Professor Carsten Rudolph, Director OCSC & Head of Department Software Systems and Cybersecurity, Monash University
Dr Patricia Esteve-Gonzalez, Oxford Martin Fellow, Global Cyber Security Capacity Centre, University of Oxford
Morning Tea/Coffee and Refreshments
Focus Oceania – Cybersecurity in the Pacific Region (Panel)
The increasing accessibility and bandwidth of Internet access is driving the digital economy across the Pacific, but also enabling cyber criminals and other bad actors to extend their reach. In response, the concept of security for the region has changed through the Boe Declaration to include this complex cyber ecosystem, putting cybersecurity firmly on the agenda. This panel will discuss the current cybersecurity priorities and challenges for the region and explore opportunities for building regional capacity across all dimensions of cybersecurity.
Moderated by Mr Sameer Sharma – Regional Director, A.I. ITU
Ms Pua Hunter – Director of ICT, Office of the Prime Minister, Cook Islands
Mr Tony Kaib – Director General – OSCA/NSAC/NSC Secretariat & Director – National Cyber Security Centre (PNG NCSC) Department of Prime Minister, Papua New Guinea
Ms Cherie Lagakali – Board member, Pacific Islands Chapter of the Internet Society
Mr Siosaia Vaipuna – Director CERT Tonga, Ministry of Meteorology, Energy, Information, Disaster Management, Environment, Communications and Climate Change (MEIDECC)
Mr. Kanaan Ngutu – Senior ICT Officer, Ministry of Information, Communication, Transport and Tourism Development, Kiribati.
Keynote Presentation – Law and Regulation: what is their role in building cybersecurity maturity?

Compared to most other areas of our lives, cyber space – and particularly cyber security – is lightly regulated. Cyber threats are multiplying. Their sophistication is developing quickly as malicious actors employ AI and machine learning techniques. At the same time, cyber harms extend beyond narrow government and commercial interests to the community in general. There is a growing case for governments and policy makers to intervene to address market failures and to protect the community. This presentation will examine the ways in which law and regulation can contribute to developing cyber capability and resilience.
Professor David Watts, Professor of Practice (Law), School of Law, La Trobe University
Beyond the CMM – Emerging priorities, new activities and requirements for the future (Panel)
Building on the keynote on AI and Machine Learning, this panel will explore development needs for national cybersecurity capacity as well as cybersecurity policy. It will discuss questions around new requirements and will also identify priorities for more responsive cybersecurity policy development for the our complex and evolving digital future.
Moderated by Jane Treadwell – Lead Digital Development Specialist, The World Bank
Mr Christopher Painter – Commissioner, Global Commission on the Stability of Cyberspace
Dr James Boorman – OCSC Project Lead, CMM in the Pacific
Professor Wallace Chigona, Department of Information Systems, University of Cape Town
Professor LAM Kwok Yan – Professor of Computer Science, School of Computer Science and Engineering, Nanyang Technological University Singapore
Dr Eva Nagyfejeo – Research Fellow, Global Cyber Security Capacity Centre, University of Oxford
Afternoon Tea/Coffee and Refreshments
Beyond the CMM – Emerging issues in capacity building and coordination of activities (Panel)
The need for cybersecurity capacity building is a global issue, with no country identified as the cybersecurity exemplar for all to follow. Furthermore, for various reasons, cybersecurity cannot be guaranteed separately by each individual country. This panel will discuss the emerging global priorities and issues for capacity building and explore opportunities for coordinating efforts to uplift the global and regional communities.
Moderated by A. Professor Carsten Rudolph, Director OCSC & Head of Department Software Systems and Cybersecurity, Monash University
Ms Stacie Duhaney – Cyber Strategy & Policy at the MITRE Corporation
Ms Asha Sharma, Manager – Cyber Cooperation Program, Australian Department of Foreign Affairs and Trade
Ms Lea Kaspar – Executive Director, Global Partners Digital
Mr Fergus Hanson – Director International Cyber Policy Centre, Australian Strategic Policy Institute
Conclusion
Mr Cameron Boardman, Chairman Oceania Cyber Security Centre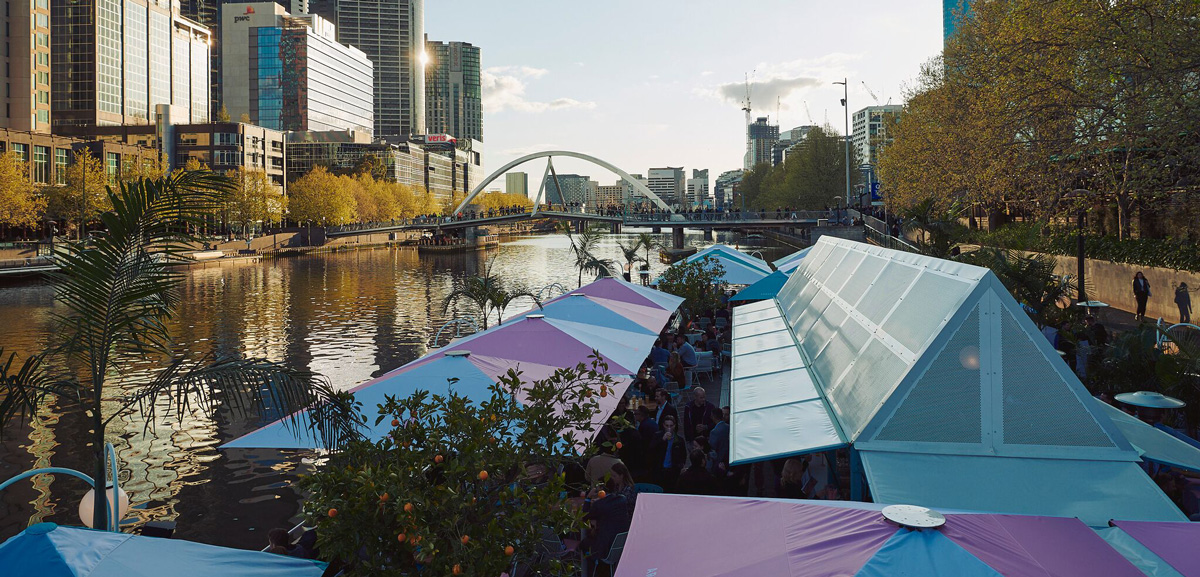 Date:
Tuesday 18 February 2020
Event Category:
Annual Conference
The Sofitel Melbourne on Collins
25 Collins Street,
Melbourne VIC 3000
Siobhan Askham,
Account Manager
Phone:
+61 3 8535 1600
Monday to Friday 09.00-17.30 AEST