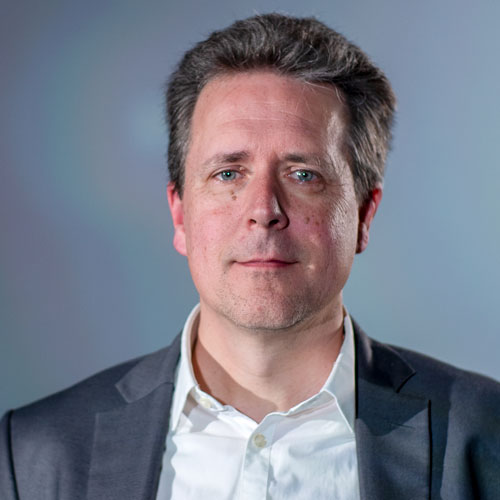 Dr Carsten Rudolph is an Associate Professor and Head of Department for Software Systems at Monash University and received his PhD in Computer Science at Queensland University of Technology, Brisbane in 2001.
Prior to joining Monash University and the Oceania Cyber Security Centre as the inaugural Director in 2015, Carsten worked at the Fraunhofer Institute for Secure Information Technology SIT, Darmstadt, Germany where he lead multiple research teams as the Head of the Research Department in Trust and Compliance.
D5 Cybersecurity Standards, Organisations and Technologies CV
Carsten's research concentrates on information security, formal methods, cryptographic protocols and human, social and cultural aspects of cybersecurity. His research has a strong focus on inter-disciplinary topics and impact. Carsten develops secure solutions for digital health as well as future energy networks and drives scientific exchange between cybersecurity, law and organisational informatics. Another focus of his research is national-level cybersecurity maturity and policy development.
Amongst other activities he has worked on a security validation of the Trusted Platform Module TPM 1.2 on behalf of the German BSI and he has contributed to the standardisation of the current version TPM 2.0 as an invited expert in the Trusted Computing Group TCG.
In a collaborative project with Data61 on Resilience of Critical Infrastructures, he explores topics on resilience in digital health, including provenance of data in Internet of Things environments, security and trust for virtual machines and containers, and resilience of machine learning.
As the Head of Department for Software Systems and Cybersecurity at Monash University, Dr Rudolph has a leading role in developing cybersecurity education and research.

Via the OCSC and the Monash Blockchain Technology Centre, where he acts as Deputy Director, he actively connects researchers across multi-disciplines.

Carsten has been invited by United Nations Development Plan and Asia-Pacific Telecommunications to present OCSC's contribution to national cybersecurity maturity at respective international conferences.

Carsten has led large-scale European collaborative research activities and German nationally-funded research projects connecting academic research with industry.
Dimension 5 Journal Publications
note: Journals are not very important in security (journals are too slow) and for interdisciplinary work there really are no ans A* venues. Some relevant Journal Publications:
Dayaratne, T., Rudolph, C., Liebman, A., Salehi, M. and He, S., 2019. High impact false data injection attack against real-time pricing in smart grids. In 2019 IEEE PES Innovative Smart Grid Technologies Europe (ISGT-Europe) (pp. 1-5). IEEE.

Abstract: "Future electricity networks (so-called smart grids) rely more-and-more on data from different sources. As some of these data sources are not within the perimeter control of network operators or utilities, there is an increased risk of false data injection attacks (FDIAs). This paper shows one example of such an attack on demand-response optimisation in smart grids. The result of the attack is a financial benefit for the attacker while increasing the overall cost for other consumers."

Resilient core networks for energy distribution
N Kuntze, C Rudolph, S Leivesley, D Manz, B Endicott-Popovsky
2014 IEEE PES General Meeting|
Trust infrastructures for future energy networks
N Kuntze, C Rudolph, M Cupelli, J Liu, A Monti
IEEE PES General Meeting 2010

Security of digital evidence
J Richter, N Kuntze, C Rudolph
Systematic Approaches to Digital Forensic Engineering (SADFE), 2010
Security evaluation of scenarios based on the TCG's TPM specification
S Gürgens, C Rudolph, D Scheuermann, M Atts, R Plaga
European Symposium on Research in Computer Security 2007, 438-453