Dr Lennon Yao-chung Chang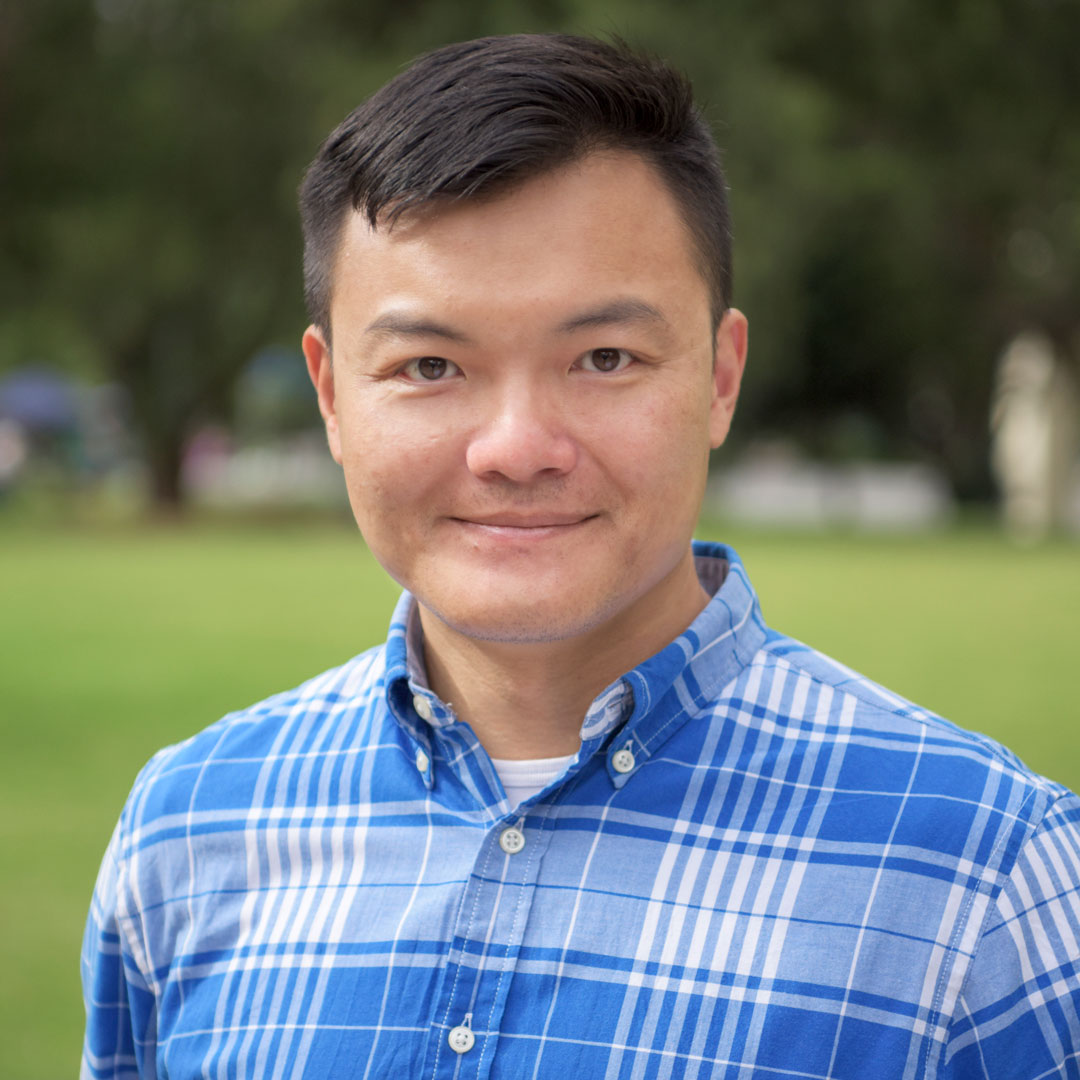 Dr Lennon Yao-Chung Chang is currently a Senior Lecturer in Criminology in the School of Social Sciences at Monash University. He was an Assistant Professor in the Department of Applied Social Sciences at the City University of Hong Kong (2011-2015), and project manager in the Science and Technology Law Centre, Institute for Information Industry, Taiwan (2005-2007). He is the co-founder and the Vice-Chairman of the Asia Pacific Society of Technology and Society. He is also the co-founder of Cyber Baykin: Myanmar Cyber Security Awareness Campaign.
Dr Chang completed a PhD in Law at the Regulatory Institutions Network at the Australian National University. He holds a master's degree in criminology and a Bachelor Degree in Law, both from the National Taipei University, Taiwan.
Cyber Education, Training and Skills and Legal and Regulatory Framework CV
Dr Chang's research interests focus on the intersection of law and technology, cybercrime and cyber security, regulatory pluralism, co-production of cyber security, and juvenile cyber-deviance, especially in the Indo-Pacific region.  He is one of the very few academics and legal researchers to research the intersection of technology and law and cybercrime in the early 2000s.
His book Cybercrime in the Greater China Region: Regulatory Responses and Crime Prevention Across the Taiwan Strait (Edward Elgar, 2012) was the first book based on empirical research on cybercrime across the Taiwan Strait.  It was well-received by academics and practitioner and contributed significantly to the understanding of cybercrime in the Greater China region. The concept of "wiki crime prevention" which he proposed has added to the discussion on how to make computer incident reporting feasible. His current research on "co-production of cyber security" looks into how the public and private sectors can collaborate against cybercrime and how internet vigilantism can contribute to secure cyberspace. His publication can be seen in quality peer reviewed journals and book chapters.
Dr Chang has been identified as a leading cyber security expert, and as a Senior Lecturer at Monash University, he is a member of Oceania Cyber Security Centre and a visitor at the Cybercrime Lab at the Australian National University.

He was invited by UNODC as an expert to review their cybercrime curriculum which UNODC is preparing for universities all over the world.

He was also invited by the United Nations Educational, Scientific and Cultural Organisation (UNESCO) to assist them in the drafting of Myanmar's ICT curriculum which they are preparing for teachers in Myanmar to guide them in ICT education.

He shares his research on cybercrime and cyber security at conferences and workshops organised by industry, government agencies and academic institutions and is often invited by news media (including such as ABC, CNN, Financial Times, New York Time, Reuters, SBS and South China Morning Post) to comment on cybercrime and cyber-attacks.
Dimension 3 Journal Publications
Chang, L.Y.C. (2012) Cybercrime in the Greater China Region: Regulatory Responses and Crime Prevention across the Taiwan Strait. Cheltenham: Edward Elgar.

Book edition abstract: "Cybercrime is a worldwide problem of rapidly increasing magnitude and, of the countries in the Asia Pacific region, Taiwan and China are suffering most. This timely book discusses the extent and nature of cybercrime in and between Taiwan and China, focussing especially on the prevalence of botnets (collections of computers that have been compromised and used for malicious purposes)."

Chang, L.Y.C. and Coppel, N., 2020. Building Cyber Security Awareness in a Developing Country: Lessons from Myanmar. Computers & Security, 97, Article 101959.

Abstract: "The paper discusses the arguments for inclusion of cybersecurity awareness building in development assistance programs. We note that cybersecurity awareness building can strengthen the resilience of productivity-enhancing services, such as mobile banking and e-payment systems, and benefit economic growth. We develop a typology of cybersecurity strategies involving government, the private sector and the international community. The paper describes an Australian-funded program delivered by Monash University to overcome cyber errorism by strengthening cybersecurity capacity and awareness in Myanmar and explains how and why it was delivered. Drawing on the program's experience, the paper identifies various challenges to managing an effective program as well as eight lessons learned which might be applicable to other programs. Key amongst the lessons learned is the need for a solid understanding of how the internet is accessed and used in the host country, and the need for local content to attract target audience attention."
Dimension 4 Journal Publications
Chang. L.Y.C. (2012) Cybercrime in the Greater China Region: Regulatory Responses and Crime Prevention across the Taiwan Strait. Cheltenham: Edward Elgar.

Chang, L.Y.C., (2020) "Legislative Frameworks Against Cybercrime: The Budapest Convention and Asia", in Holt, T. and Bossler, A (Eds.) The Palgrave Handbook of International Cybercrime and Cyberdeviance (Pp.327-343). New York: Palgrave.

Abstract: "Asia is one of the fastest-growing regions in the global e-commerce market-place and has also been seen as the future of cybercrime. Cybercrimes are emerging in Asia, and the developing countries of the Association of Southeast Asian Nations (ASEAN) are becoming a hub for cybercriminals. To prevent Asia from becoming a cybercrime hub and safe-haven for cybercriminals, it is important that countries be equipped with comprehensive cybercrime laws aligned with international standards. This chapter reviews the development of the Internet in Asia (both Northeast and Southeast Asia) and examines existing legal measures adopted by these countries and compares them with the Council of Europe's Convention on Cybercrime (Budapest Convention). The chapter finds that cybercrime laws in Northeast Asian countries are all aligned favourably with the Budapest Convention. While most ASEAN countries are favourably or moderately aligned with the Budapest Convention, more work needs to be done to support countries like Myanmar, Indonesia, and Cambodia to build cybercrime laws more closely aligned with the Budapest Convention. It suggests that actions need to be taken to reduce the digital divide and raise cybersecurity awareness among ASEAN member countries. It is also suggested that the Budapest Convention should be updated to match the development of new technologies and crime such as hate speech and fake news."

Harkin, D., Whelan, C. and Chang, L., (2018) "The challenges facing specialist police cyber-crime units: an empirical analysis", Police Practice and Research, 19(6): 519-536.

Chang. L.Y.C., Zhong, L. and Grabosky, P. (2018) "Citizen co-production of cyber security: Self-Help, Vigilantes, and Cybercrime", Regulation & Governance, 12(1): 101-114. DOI: 10.1111/rego.12125

Chang, L.Y.C. (2017), "Cybercrime and cyber security in ASEAN", in Liu, J., Travers, M. and Chang, L. (eds) Comparative Criminology in Asia (Pp. 135-148). New York: Springer.

Chang. L.Y.C., and Grabosky, P. (2014) "Cybercrime and establishing a secure cyber world", in M. Gill (ed) Handbook of Security (Pp. 321-339). New York: Palgrave.

Chang. L.Y.C. (2013) "Formal and informal modalities for policing cybercrime across the Taiwan Strait", Policing and Society, 22(4): 540-555.

Broadhurst, R. and Chang, L.Y.C. (2013) "Cybercrime in Asia: trends and challenges", in B. Hebenton, SY Shou, & J. Liu (eds), Asian Handbook of Criminology (Pp. 49-64). New York: Springer.