Professor Jonathan Clough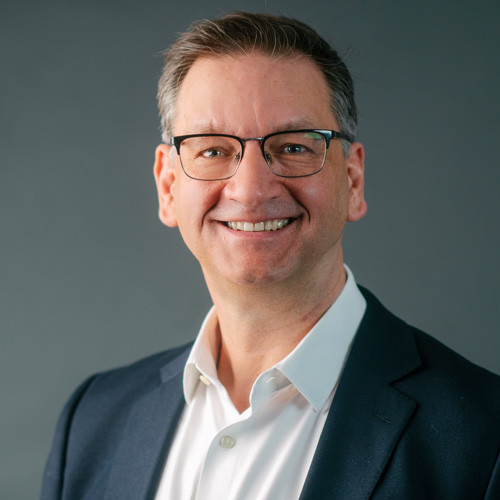 Dr Jonathan Clough is a Professor and Associate Dean (International) in the Faculty of Law, Monash University, Australia.  Professor Clough is an internationally recognised scholar in the field of Cybercrime, being the author of Principles of Cybercrime, (2nd edn, Cambridge University Press, 2015), as well as numerous articles in national and international journals.
D4 Legal and Regulatory Frameworks CV
Although he has expertise across the full-range of cybercrimes, Professor Clough's research explores two main themes. First, he has specific expertise in the laws relating to the online exploitation of children. This encompasses both the production, distribution and possession of Child Exploitation Material ('CEM'), as well as the use of digital technologies to facilitate the sexual grooming of children. The second theme is the challenge of harmonising laws in order to facilitate international enforcement of cybercrimes.
His research is notable for being comparative, with a particular focus on the laws of Australia, Canada, the UK and the US. Domestic laws are also considered against the background of the Council of Europe ('Budapest') Convention on Cybercrime, as well as the international frameworks surrounding the harmonisation of cybercrime laws. His research is also interdisciplinary, particularly with the field of psychology, and he is currently a Chief Investigator on an ARC Linkage Project 'understanding and responding to online child sexual exploitation offenders'.
Above all, Professor Clough's research aims to present practical solutions to pressing problems.
He has provided advice to government on cybercrime strategies, and in 2012 was appointed to the Commonwealth Working Group of Experts on Cybercrime. The Report and Recommendations of this Working Group were endorsed by the Commonwealth Law Ministers Meeting in Botswana in 2014.

He was invited by the Institutes of the UN Crime Prevention and Criminal Justice Programme Network to present a keynote address as at a cybercrime workshop forming part of the Twenty-seventh session of the Commission on Crime Prevention and Criminal Justice hosted by the UNODC in Vienna in May 2018.

He was a keynote speaker at the event 'Secure a Digital Myanmar 2018', presenting on Transnational Cybercrimes to a broad range of Myanmar stakeholders from government, law enforcement, and industry.
Principles of Cybercrime, 2nd edn (Cambridge University Press, 2015) 524 pp.
"A world of difference: The Budapest Convention on cybercrime and the e-challenges of harmonisation." – Monash University Law Review (Vol 40, No 3) – Read the Journal Clough Challenges of Harmonisation 2014 40 MonULR 698.

Abstract: "The inherently transnational nature of cybercrimes presents enormous challenges to law enforcement. If agencies are to be able to cooperate effectively, there must be harmonisation of laws. Yet this must occur against a background of different legal systems and cultures. The Council of Europe's Convention on Cybercrime ('Budapest Convention') was the first multilateral binding instrument to regulate cybercrime, and remains the most influential, having been ratified by 65 countries. This article considers the Convention's role in the harmonisation of cybercrime laws and its place amongst other international efforts to combat cybercrime. It begins with a discussion of the importance of harmonisation in combatting cybercrime.

There is then a general overview of the Convention, followed by an analysis of three key aspects of harmonisation — the extent to which it is: (1) comprehensive; (2) protective of rights; and (3) representative.

Consideration is then given to the desirability and likelihood of an international convention on cybercrime given the range of international, regional and national initiatives concerned with cybercrime. In an environment where an international agreement is some way off, the Convention provides an important touchstone against which national efforts may be measured. More broadly, the international focus is appropriately moving toward the more pressing issue of capacity building."

'Between Prevention and Enforcement: The Role of 'Disruption' in Confronting Cybercrime', in Dennis Baker and Paul Robinson (eds), Artificial Intelligence and the Law. Cybercrime and Criminal Liability, (In Press, Routledge, 2020) pp 49-73.

M Henshaw, R Darjee and J Clough, 'Online Child Sexual Offending' in I Bryce and W Petherick (eds), Child Sexual Abuse: Forensic Issues in Evidence, Impact and Management, (Academic Press, 2020) pp. 85-108.

'Computer related fraud' in B Rider (ed) Research Handbook on International Financial Crime (Edward Elgar, 2015) pp. 366-377.
Dimension 4 Journal Publications (Refereed Journals)
M Henshaw, JRP Ogloff and J Clough, 'Demographic, mental health, and offending characteristics of online child exploitation material offenders: A comparison with contact-only and dual sexual offenders' (2018) 36(2) Behavioral Sciences & The Law 198-215.

M Henshaw, JRP Ogloff and J Clough, 'Looking Beyond the Screen : A Critical Review of the Literature on the Online Child Pornography Offender' (2017) 29(5) Sexual Abuse-A Journal of Research and Treatment 416-445.

J Clough, 'Possession of 'extreme' pornography: where's the harm?' (2015) 13(2) Canadian Journal of Law and Technology 131-169.

J Clough, 'Towards a common identity? The harmonisation of identity theft laws' (2015) 22(4) Journal of Financial Crime 492-512.

J Clough, 'A world of difference: The Budapest Convention on Cybercrime and the challenges of harmonisation' (2014) 40(3) Monash University Law Review 698-736.

J Clough, ''Just looking': when does viewing online constitute possession?' (2012) 36(4) Criminal Law Journal 233-248.

J Clough, 'Lawful acts, unlawful images: the problematic definition of 'child' pornography' (2012) 38(3) Monash University Law Review 213-245.

J Clough, 'The Council of Europe Convention on Cybercrime: defining 'crime' in a digital world.' (2012) 23(4) Criminal Law Forum 363-391.

J Clough, 'Cybercrime' (2011) 37(4) Commonwealth Law Bulletin 671-680.

J Clough, 'Data theft? Cybercrime and the increasing criminalization of access to data' (2011) 22 Criminal Law Forum 145-170.

J Clough, 'Now you see it, now you don't: Digital images and the meaning of 'possession''(2008) 19(2) Criminal Law Forum 205-239.