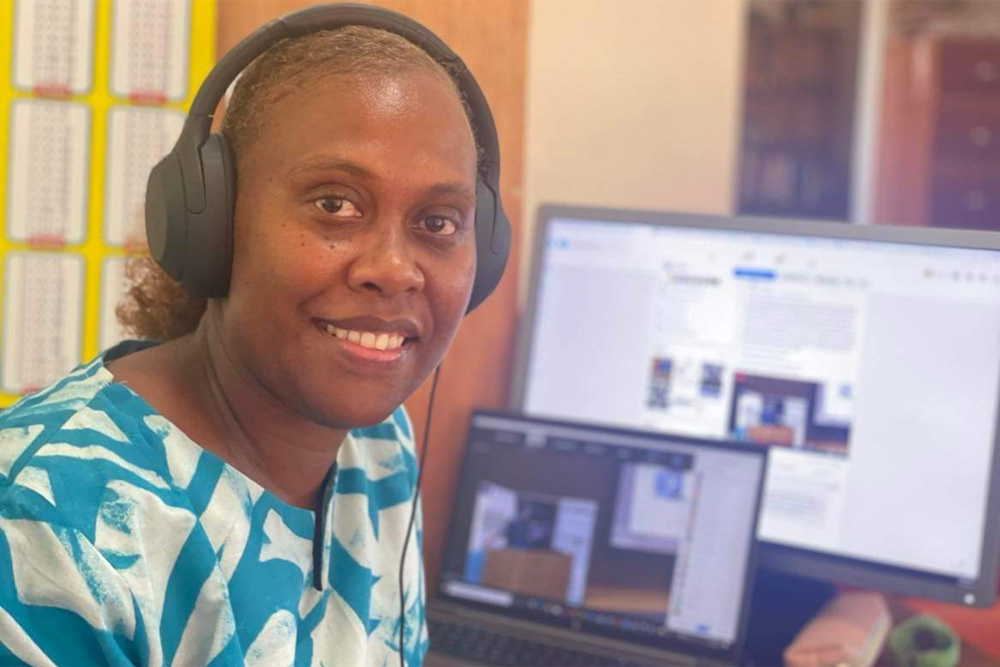 At a time of complex challenges and immense opportunity, women across the Pacific are stepping up to tackle the cyber challenge.
The dust has finally settled on the Pacific's first-ever regional Hackathon which bought together 120 participants from multiple Pacific Islands for a hybrid two-day competition at the University of the South Pacific's Suva campus. The participants developed 18 different projects and were tasked on behalf of the Pacific Islands Association of NGOs (PIANGO) with utilising digital technology to help effectively capture the voices of civil society at the national and regional levels and establish more coordinated channels of communications and cooperation.
Samoan Team Talanoa took home the top prize of US 5k for their functional design which connected popular social media channels already in use with a dynamic and engaging platform that made users want to come back for more. Second place went to Toloa, another Samoan team, while third went to the Sydney based Pacific Civic Society Hub who each won US 3k and 2k respectively. The former chair of the PICISOC board and current Pacific Liaison to the Global Forum on Cyber Expertise (GFCE), Cherie Lagakali, helped organise the event and later said that she, "was blown away by the passion and the dedication of developers from the region taking part in the Pacific Hackathon. I found a highly skilled, experienced resource base just waiting to be tapped into and I would love the opportunity to hold more events like these just to be able to engage this group of people and watch them further develop their skills, expose them to the different platforms and opportunities available and just watch them keep shining, progressing, and moving forward."
The event was hosted by the Pacific Islands Internet Society (PICISOC) along with the United Nations Development Program (UNDP) and represented a number of firsts for the region. Perhaps most notably was the important role Indigenous Women played in bringing the event to life. In a sector so often dominated by men, it was inspiring to see women from Tonga, Fiji and the Solomon Islands join forces to deliver such an innovative and outstanding event in a very short amount of time. "Everyone rallied together, knew what part they could play, took on key responsibilities and we all helped each other out in making the event a huge success," reflected Cherie Lagakali.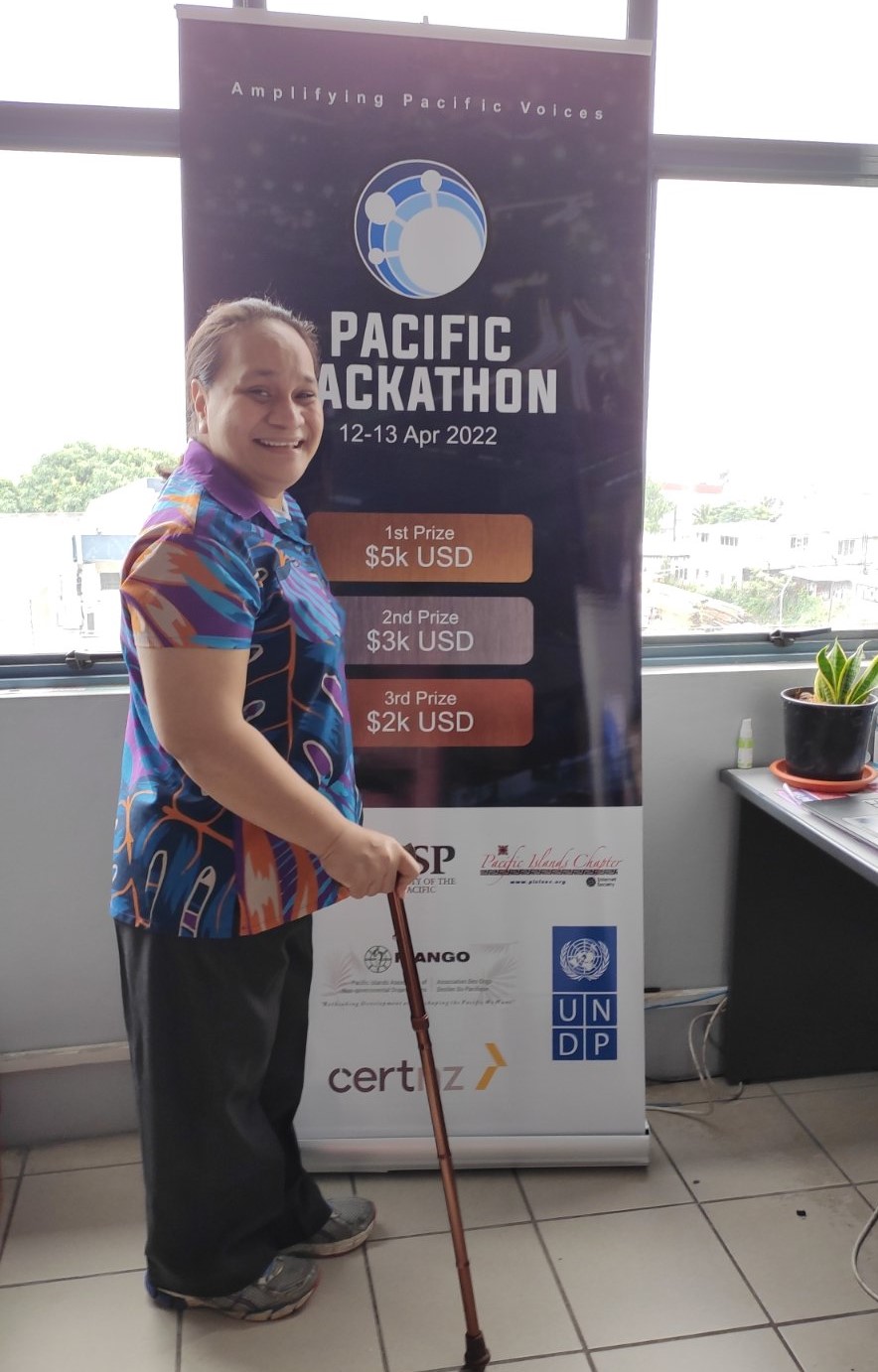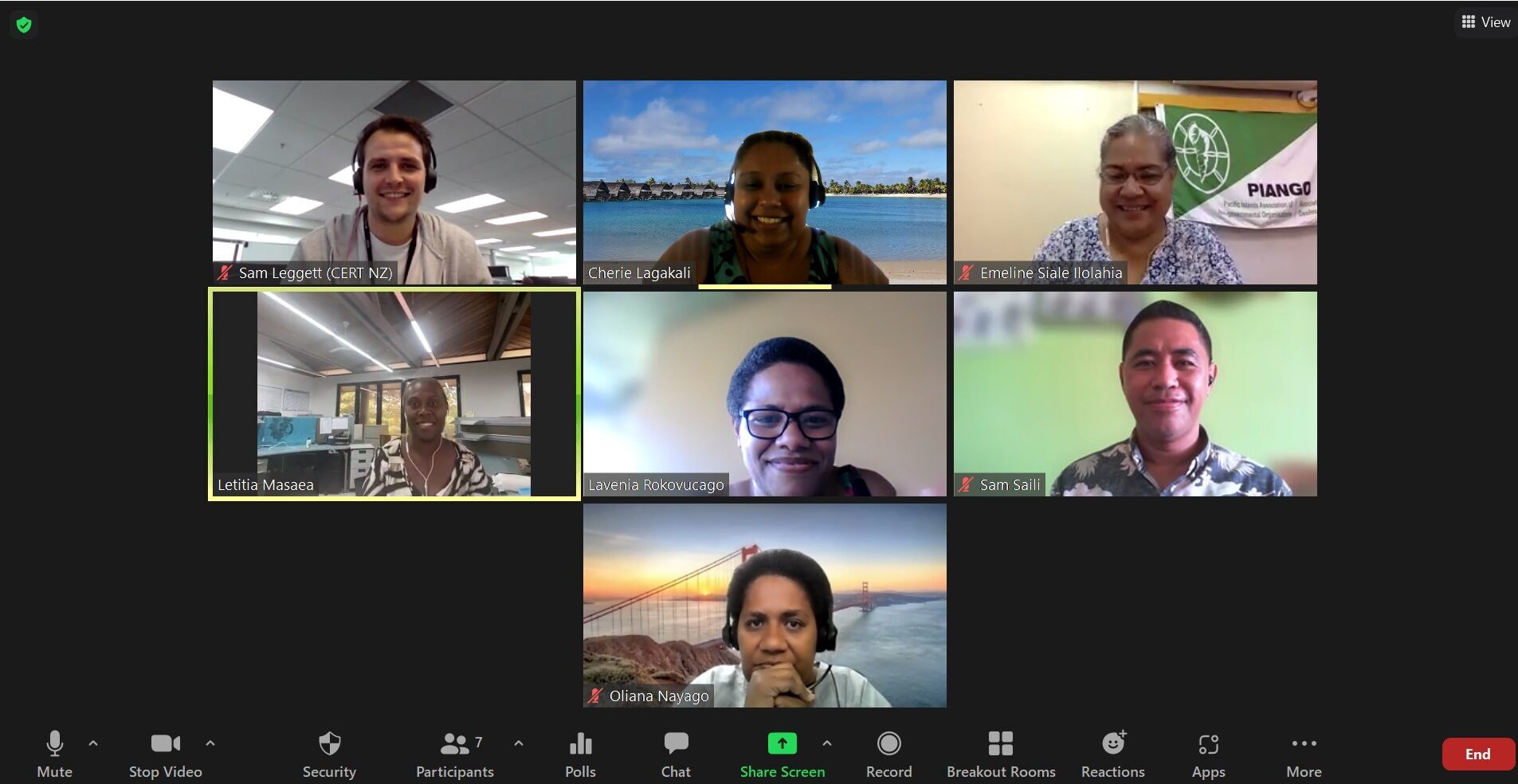 Cherie Lagakali (former chair PICISOC board, Pacific Liaison GFCE) – Fiji
Letitia Masaea is chair PICISOC board, Data Quality Officer, Forum Fisheries Agency – Solomon Islands, and co-founder for Women in IT Solomon Islands (WITSI).
Georgina Naigulevu (former treasurer PICISOC board, who put this proposal together for the Pacific Hackathon event funded by UNDP, Project Manager (Digital and Health Information) Tetra Tech  International (right).
Oliana Nayago, Industry & Community Liaison Coordinator, University of the South Pacific – Fiji
Selu Kauvaka, PICISOC board member, chief system analyst, office of the Prime Minister also founding member Tonga Women in ICT (TWICT) – Tonga
OCSC was happy to provide two mentors for the event who provided guidance to the participants and help foster their ideas, Dr. Jabed Chowdhury and Dr. Humphrey Obie. Joining virtually, they provided two days of conceptual and technical support and helped teams tailor their digital solutions to meet PIANGO's needs. Reflecting on his time as a mentor, Dr Chowdhury expressed that he was grateful for the experience as it allowed him to connect with Pacific Islanders and develop a greater understanding of their cultures. 'I have also made some new friends (and) I personally want to thank PICISOC and the Oceania Cyber Security Centre for providing me with this opportunity," Dr Chowdhury reflected after the conclusion of events.
With the whole event being such a success, it is perhaps unsurprising that the team behind the Hackathon has big plans to build on their momentum and continue delivering new and exciting projects. Letitia Masaea, the chair PICISOC board, has stated that "PICISOC, through its stakeholders and partnerships, will continue to provide opportunities that will allow our Pacific Dev Community to develop innovative and sustainable digital solutions relevant to the Pacific region. Interested organisations have reached out to PICISOC to collaborate for the next hackathon and there are exciting times ahead for our Pacific Dev Community."
OCSC would like to thank all the amazing people who made the event possible, including CERT NZ, the Samoa Information Technology Association, Tonga Women in ICT, USP and all the champions who supported these amazing women leaders from across the Pacific region, especially Alex Abraham for all his hard work.
Author: Joe Fulwood, Media and Communications Manager at the Oceania Cyber Security Centre.